Modules, Devices, and Applications
A module is a chipset which interacts with the cellular network and provides the wireless component to the device.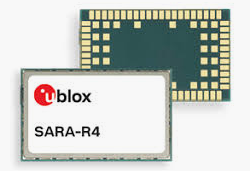 A device makes use of a module to create a wirelessly enabled hardware capability.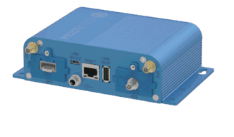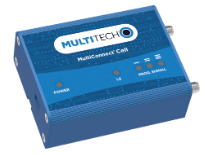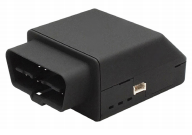 An application is written by the Aeris customer, running on the device, making use of the device's wireless and other hardware components to create the customer's solution.
What Needs to be Certified to Operate on the Aeris Network?
The module should always be certified.
For customers operating on the Dual-Mode A-LH network, the device must also be certified with AT&T.
Aeris Regulatory Requirements for Fusion Global and Dual-Mode A-LH (AT&T LTE)
It is the customer's responsibility to ensure their device conforms to the regulatory requirements of the country or region in which the device will spend the majority of its operational life. If you are using a fully certified third party Device, please reach out to the Device Manufacturer to ensure they have received the appropriate regulatory requirements.
Aeris requires the customer to certify their device through the appropriate regulatory bodies. The following are a few examples:
| Country | Approvals |
| --- | --- |
| USA | FCC, PTCRB |
| Canada | IC |
| Mexico | IEFTEL |
| EU | EMC Directive, R&TTE Directive (CE Marking) |
Who Needs to Certify?
Customers using modules which have not yet been certified for carrier use should work with Aeris to initiate efforts necessary to certify the desired module with the carrier. Many common modules are already pre-certified by the carrier. Your Aeris account manager or Solutions Engineer will be able to answer your questions about which modules have been certified for use.
Regardless of the number of devices you plan to put on the Aeris network, best practices outlined in Device and Application Operation Requirements should always be followed. Additional certification is required for AT&T devices.
Certification Guidelines for All Aeris Networks
 

Fusion Global

Dual-Mode A-LH (AT&T LTE)

Module

Module must conform to regulatory requirements of the countries in which the device will spend the majority of its operational life. See "Regulatory and Legal Compliance" in the Device and Application Operation Requirements document.

If module is already certified by AT&T, then no further action required. If not certified by AT&T, the customer must sponsor the module for certification into the AT&T testing pipeline.

Device

Follow best practices outlined in Device and Application Operation Requirements

Some devices may already be certified by AT&T. Check here: https://iotdevices.att.com/certified-devices.aspx

Devices not yet certified by AT&T must complete PTCRB testing at a 3rd party, PTCRB-certified lab.

Once PTCRB is complete, the lab will inform AT&T, who will then conduct a final test known as TRENDI.

Device Application Software

Aeris may, for larger volume customers, wish to evaluate the device application specifications and performance in order to confirm the customer application software conforms to Aeris best practices.

No specific certification of the application is required by AT&T or Aeris.
Further Certification Requirements for Dual-Mode A-LH (AT&T LTE)
Aeris requires customers with a Dual Mode A-LH device to receive the AT&T network certification. The certification is broken down into the following steps:
Register for a free login on AT&T's Developer Program portal: https://developer.att.com/developer/flow/apiPlaygroundFlow.do?execution=e1s1
After you register with the Developer Program, you will need to submit your device for Network Ready testing. More information can be found about this testing on the Network Ready page on the IoT Devices website: https://iotdevices.att.com/networkready.aspx
AT&T will evaluate your device to determine whether it is eligible for certification. Upon receipt of your signed NDA, AT&T will deliver proprietary AT&T certification requirements and process documentation for review.
Upon receipt and review of all completed documentation (13289 Tab H), proof of FCC and PTCRB certifications and if applicable AGPS reports, we will assign an AT&T lab entry date for your device.
Upon receipt of the hardware and all required components, your device will enter into the AT&T testing lab on the assigned lab entry date.
Once your device completes all testing and paperwork requirements, AT&T will send you a Notice of Technical Acceptance. Upon receipt of your Notice of Technical Acceptance, your device can be used on the AT&T wireless network. 
Points of contact for PTCRB labs located at end of this document.
If you have any questions or need guidance, you may contact an Aeris Solutions Engineer for help.
FCC Certification (US Customers)
IoT devices operating on the Aeris network for US customers are required to meet the appropriate FCC requirements, which include the following:
FCC CFR Title 47 Part 15 (Radio Frequency Devices)
FCC CFR Title 47 Part 22 (Public Mobile Devices)
FCC CFR Title 47 Part 24 (Personal Communications Systems)

FCC

Complete details regarding FCC testing requirements can be found at www.fcc.gov.

Note: there are a number of digital devices that are exempt from the technical standards in FCC Part 15. Additional information can be found here.
PTCRB and FCC Authorized Labs