There are a few actions that you can perform on your device from this page.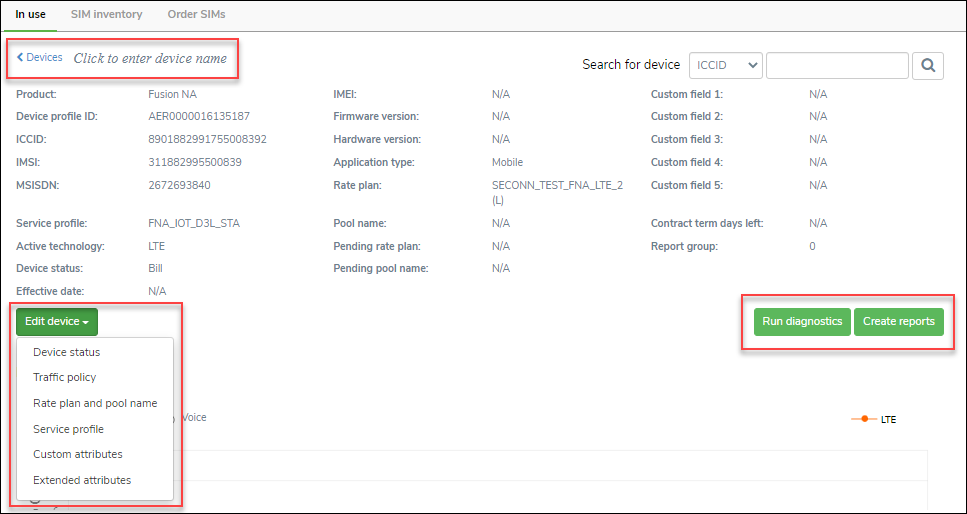 The text box at the top of the screen allows you to create or edit the device's name.
You can also edit other device attributes by clicking the Edit device button. A list of attributes that are available for editing will appear.
The Run diagnostics button will take the current device and load it onto the device diagnostics screen.
The Create reports button will take you to the Create new report screen in the Reports tab, with the current device populated into the device list for a device level report. You can then modify the report type and report criteria before running the online report.
For more information, see the Device Details Video.