Video Overview
When you have a need for the same set of information regularly, use scheduled reports to configure and execute reports on a recurring basis. Scheduled reports, same set as available online, can be setup to execute automatically at various intervals (daily, weekly, monthly) and are available for download upon completion.
The MyReports sub-tab allows you to schedule custom reports for email delivery. Reports can be configured to run daily, weekly, or monthly before being delivered to a set of email recipients. A maximum of 5 scheduled reports is allowed per account (additional scheduled reports can be requested by contacting your account manager).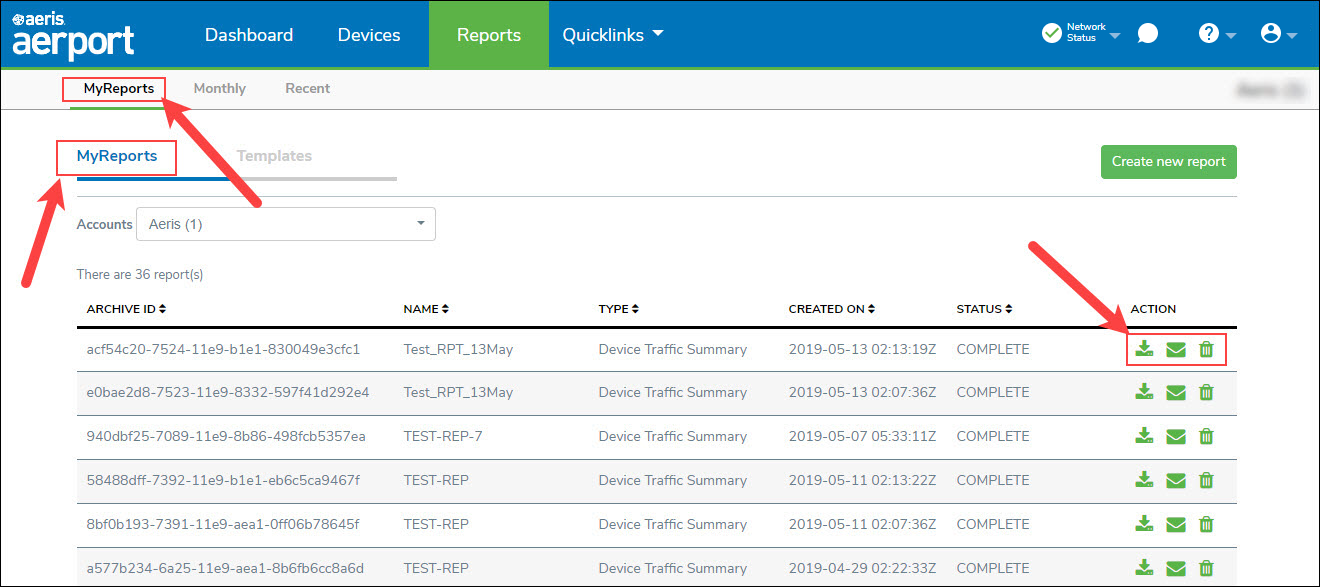 A list of recently generated scheduled reports is displayed once you click the MyReports sub-tab. Only the 5 most recent reports for each defined scheduled report will be maintained. The time that a scheduled reports remains archived in the portal will vary:
Each daily report will be archived for 5 days.
Each weekly report will be archived for 5 weeks.
Each monthly report will be archived for 5 months.
The right most column, titled Action, provides 3 options for each archived report:
Click the Download Report icon to download the full report in CSV format.
Click the Email Report icon to send an email containing a link to download the report to yourself. You can forward this email, and the recipient will also be able to download the report from the provided link.
Click the Delete Report icon to delete the report and remove it from the archives.